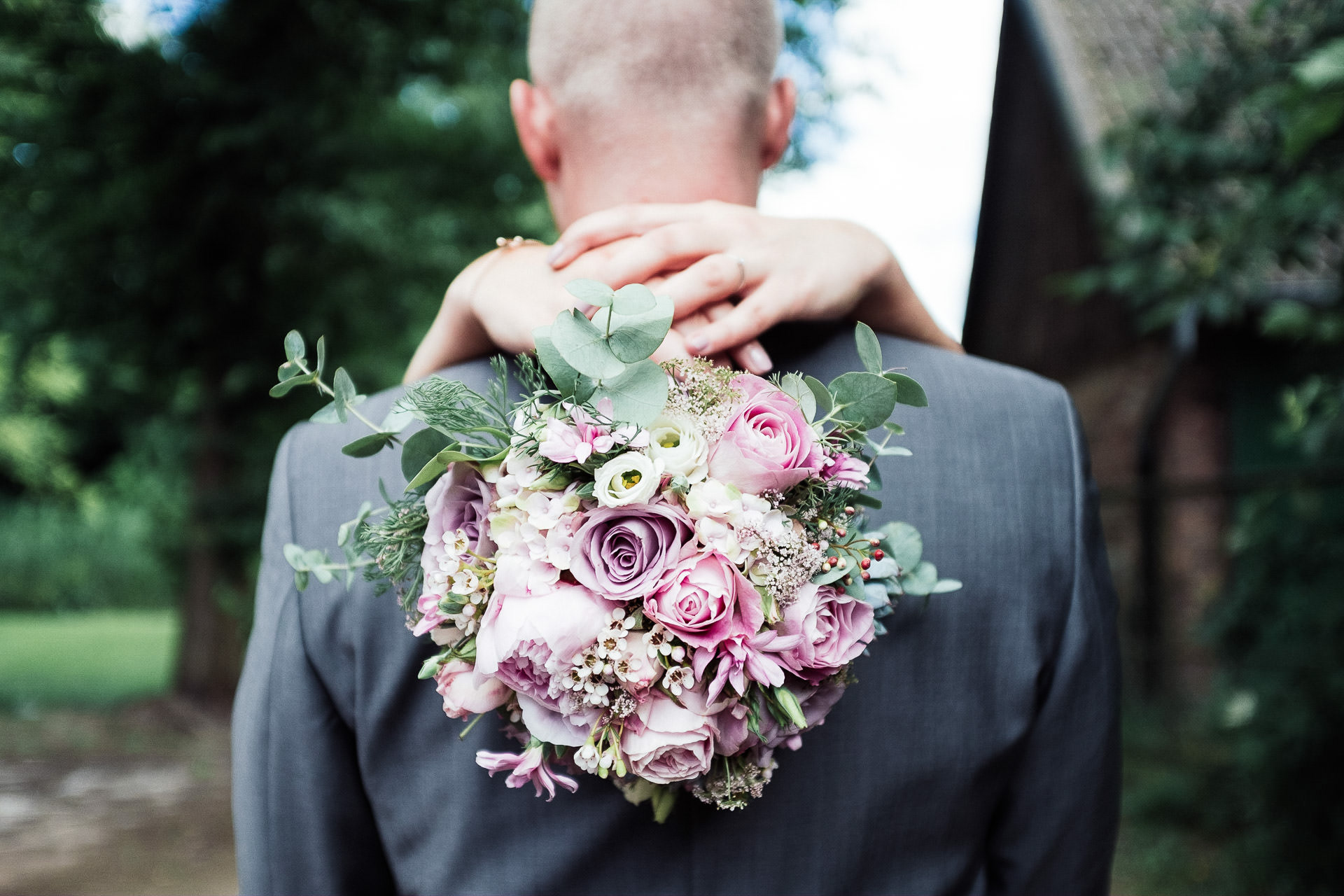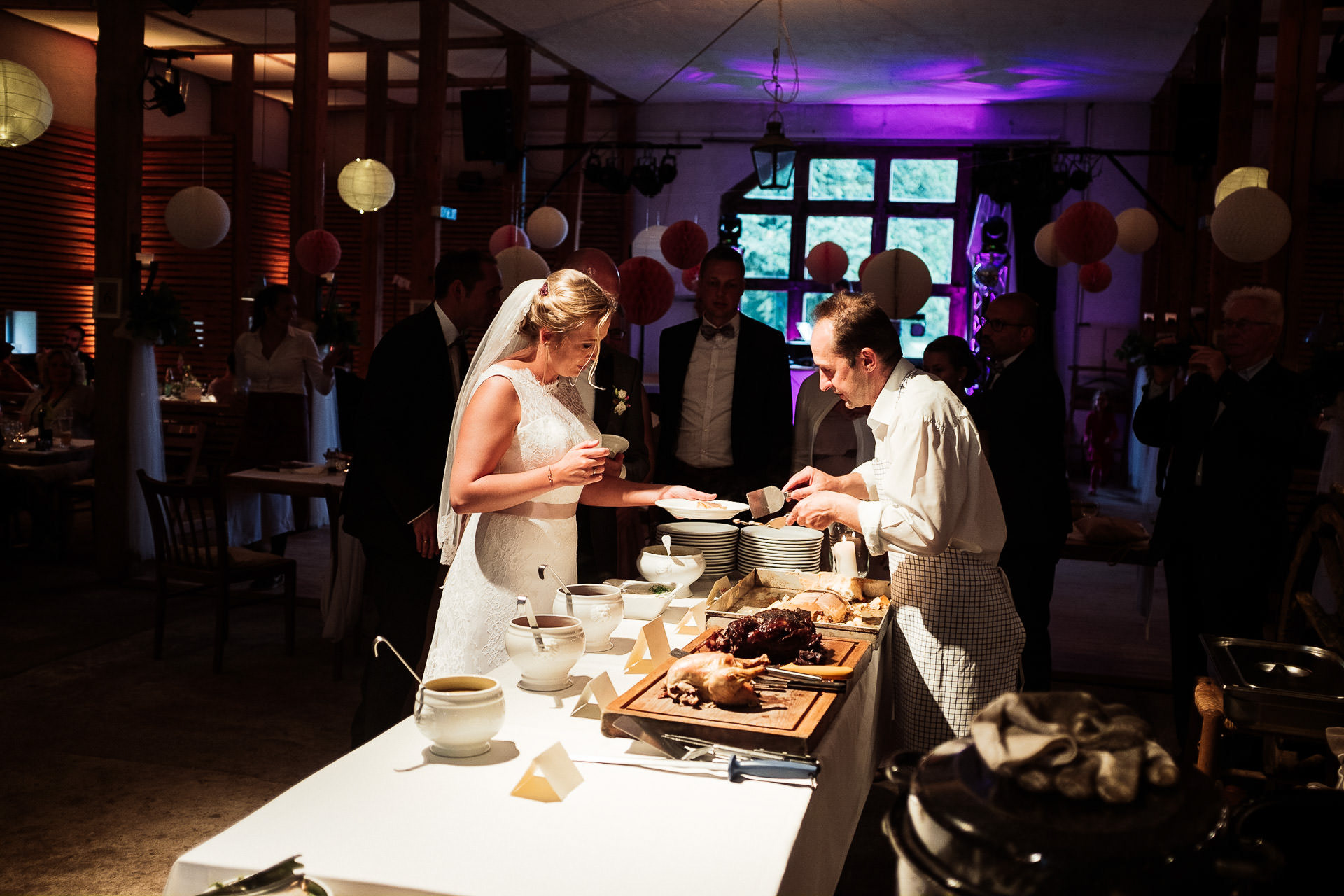 June 2017 - Dennis and Susann, a lovely couple from some small village somewhere in the Nomansland between Hannover and Brunswick said "Yes, I do!" and my assistant André and I were luckily hired to fulfill the job of documenting this amazing barn style wedding. 
The wedding took place in the garden of Hof Wietfeldt, close to Celle, somewhere south of the Lüneburger Heide. They decorated it so lovely, that I was purely flabbergasted when I came around the corner.. The chairs were decorated with wild flowers and there was this arch with the letters L-O-V-E hanging from it. Wow! 
The ceremony itself was held by Susann's former host dad from the United States of America and he did an amazing job. There was just one wedding at which the ceremony was as soulful as this one and that was the outdoor wedding of Kichiku and Sebastian, which I showed you last week. 
Even though there was some confusion about  the question if the guest should form a guard of honor or not, Susann's entrance was amazing. 
Later on there were some nice speeches, amazing wedding dances, a flash mob, a fire show and so many small and tiny moments. I love it! 
And my photo booth produced a lot of memorable images as well. 
We had a blast with you and are looking forward to our burger dinner!